Gold Medal
Beverage Testing
Institute 2022
A fête is a festive celebration. Fête vodka with pure gold flakes celebrates life's opulent moments. Fête is composed of pristine, lava rock-filtered water from Oregon's
McKenzie river, carefully selected tropical sugar cane spirit, and pure gold.
The result is an exceptional spirit that is perfectly balanced, off-dry, delicately mineral
and soft on finish. Fête can be served neat, in a martini, enjoyed on the rocks, or in
your favorite cocktail.
Around 1630, missionaries in South America learned about cinchona—a mysterious shrub whose bark boasted inimitable herbal and aromatic essences. The plant was brought to Rome in 1632, whereupon clergymen and laypeople alike crafted an array of imaginative liqueurs from its prized bark. Nearly four centuries later, cinchona calisaya remains a staple ingredient in Italian amaros. Calisaya® celebrates this storied past in a subtle bittersweet liqueur derived from authentic cinchona bark enhanced with selected botanicals. Calisaya® is handcrafted by expert Italian distillers at Elixir® artisanal distillery in Oregon and follows a traditional recipe of all natural ingredients.
The regal Florentine iris–iris florentina–has been prized since antiquity for its proud beauty and fragrant rhizome. Iris celebrates this distinguished history in the first botanical liqueur derived from pure iris root and other all-natural ingredients. Our alluring topaz-colored liqueur boasts a flavor profile that is as subtle and elusive as it is intriguing: a sophisticated medley of fresh violet, citrus, and bitter grapefruit. Iris can be enjoyed neat, on the rocks, or in a range of cocktails.
Double Gold Medal 2022
San Francisco World Spirits Competition
Fernet dei Fratelli Loreto revitalizes the original fernet style liqueur recipes from the mid-1800s with an eye toward contemporary palates. Fernet style amari have long been celebrated throughout Europe and the Americas for their bracing bitterness: in contrast to overly sweet liqueurs, fernet's minimally sweetened composition of herbs, barks, and spices leaves no room to hide. Our Fernet dei Fratelli Loreto is a family recipe handcrafted by an Italian distiller at Elixir artisanal distillery in Eugene, Oregon with assistance from his brother who still lives in their hometown of Florence, Italy. Together, the brothers have gathered the world's finest Pacific Northwestern and European botanicals to craft an authentic fernet of surprising aromatic nuance and bold herbaceous and floral notes. Fernet dei Fratelli Loreto can be enjoyed straight as an after-dinner digestif, in espresso, or as an inventive addition in many cocktails.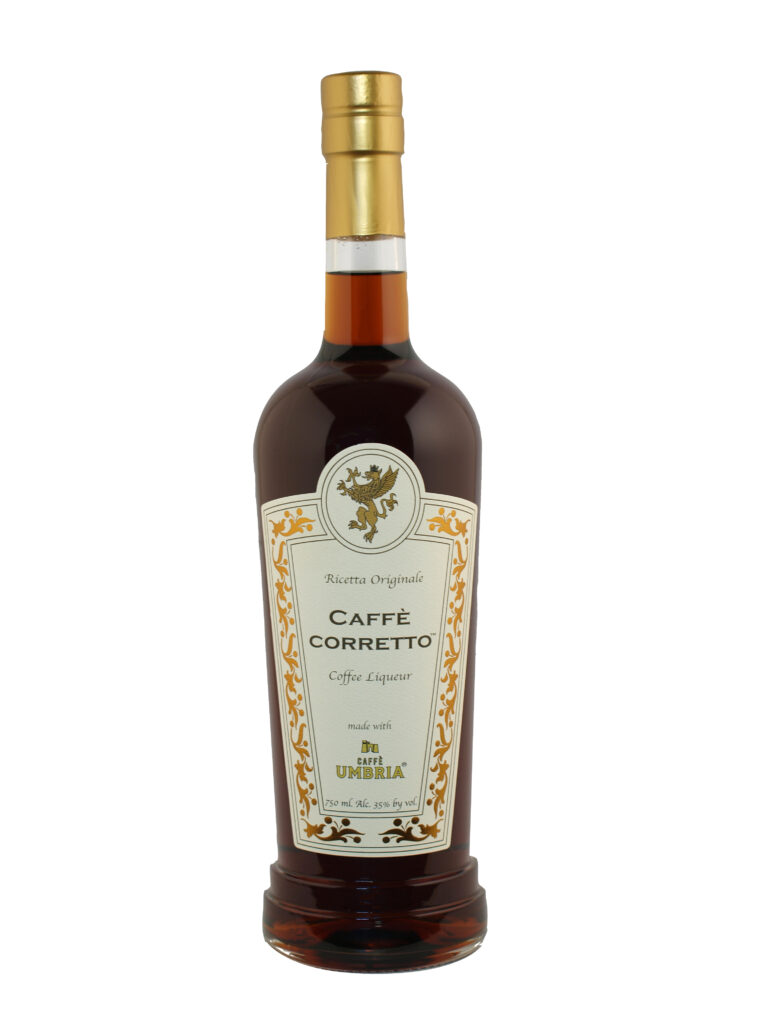 Caffè Corretto™ combines two of Italy's most cherished simple pleasures — enjoying full-bodied espresso coffee, and savoring distinctive liqueurs. Espresso coffee "corrected" with a splash of liqueur is known throughout Italy as "caffè corretto." Oregon's Elixir craft distillery and Seattle's artisan coffee roaster, Caffè Umbria, have developed a unique coffee liqueur inspired by this rich history. Our Caffè Corretto™ is intensely coffee flavored, minimally sweetened, and made of all natural ingredients. It can be served straight, with ice, with a dash of cream, or as a sophisticated ingredient in creative cocktails.


Double Gold Medal 2021
San Francisco World Spirits Competition
Ver (Latin for "springtime") is an herbal liqueur made from our Tuscan family's treasured Old World recipe. It is produced by hand in small batches using exclusively natural ingredients. Ver's flavor profile is intense and multi-layered with fragrances of herbs, spices, seeds, bark and just a hint of mint. Its bold taste is perfectly balanced by a smooth finish. Ver pairs beautifully with gin, vermouth or sparkling wine. Serve neat, on the rocks or in cocktails.